COMOG CALLS ON MUSLIMS TO USE THIS YEAR'S RAMADAM TO REFLECT AND PRAY FOR THE FUTURE OF MUSLIMS AND GHANA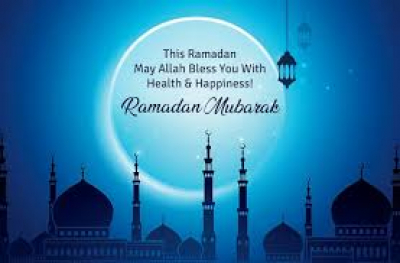 COMOG CALLS ON MUSLIMS TO USE THIS YEAR'S RAMADAM TO REFLECT AND PRAY FOR THE FUTURE OF MUSLIMS AND GHANA

In the name of Allah, the most Compassionate, the most Merciful.
On behalf of our component bodies nationwide, the Coalition of Muslim Organisations, Ghana, the umbrella Muslim body, wishes to congratulate Muslims in Ghana and around the world for being part of this year's Ramadan.
The month of Ramadan is a period that Muslims go through the experience of spiritual renewal by seeking closeness to Allaah (God), asking for His forgiveness, fostering closer relationship with one another and with the larger community, rejuvenating their health and reflecting on the future of the Muslim Ummah, both home and abroad.
As we go through 29 or 30 days of fasting, the leadership of COMOG wishes to call on Muslims to make effective use of this propitious occasion to seek closeness to God, forgive one another and continue to respect the rights of others. We especially call on Muslim to think of their non-Muslim neighbours when using the loud speakers during the midnight prayers. The Holy prophet Muhammad peace and blessings of God be upon him is reported to have said that: "Whoever believes in God and the Last Day should not hurt (trouble) his neighbour." (Transmitted by Muslim)
During this holy month of Ramadan, COMOG reiterates her call on the Muslim leadership to revisit the Leadership Framework that COMOG proposed four (4) years ago to ensure that the Muslim Ummah gets a legal succession framework captured in a Muslim Leadership Structure Constitution established in Ghana to maintain the peace and stability in the Muslim communities. This, COMOG believes, will smoothly facilitate the imamship arrangements in the newly created regions and at the district levels. It will also help in the selection of an imam for Volta Region, which does not have a regional imam for some years now.
As we pour our supplications before Allaah, we call on Muslims nationwide to pray for His Eminence the National Chief Imam, the President, the Vice President and the Government of the Republic of Ghana.
May Allaah the Almighty accept our fasting, Aameen.
Abdel-Manan Abdel-Rahman
(General Secretary)
+233 24 447 0505